The Elder Scrolls V Skyrim Legendary Edition Steam CD Key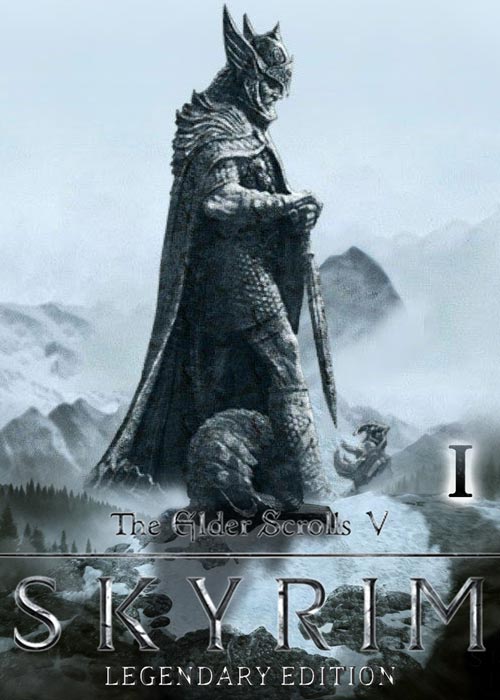 The Elder Scrolls V Skyrim Legendary Edition Steam CD Key
Notizia
Note: The Elder Scrolls V: Skyrim - Legendary Edition for STEAM is a digital product - no box delivery. The price applies to a digital version of the product.It is in Stock now,welcome to order on SCDkey and get a wonderful game experience!
Descrizione del prodotto
The Elder Scrolls V: Skyrim - Legendary Edition is the definitive way to play the latest entry into Bethesda's signature franchise. Become a Dragonborn, a person able to take the power of draconic Shouts and turn it on the suddenly invading legendary reptiles. Take part in the civil war between Stormcloaks and the Empire. Become the Companion, an assassin, or the most notorious criminal that Skyrim has ever known. Or all at once. Whatever your choice, The Elder Scrolls V: Skyrim - Legendary Edition will provide enough adventures to last for years.

Features:
Live Another Life, In Another World - Play any type of character you can imagine, and do whatever you want; the freedom of choice, storytelling, and adventure of The Elder Scrolls comes to life in one legendary experience complete with added weapons, armor, spells, and shouts from all three official add-ons.

Dawnguard - The Vampire Lord Harkon has returned to power. By using the Elder Scrolls, he seeks to do the unthinkable - to end the sun itself. Will you join the ancient order of the Dawnguard and stop him? Or will you become a Vampire Lord? In Dawnguard, the ultimate choice will be yours.

Hearthfire - Purchase land and build your own home from the ground up - from a simple one-room cottage to a sprawling compound complete with an armory, alchemy laboratory, and more. Use all-new tools like the drafting table and carpenter's workbench to turn stone, clay, and sawn logs into structures and furnishings. Even transform your house into a home by adopting children.

Dragonborn - Journey off the coast of Morrowind, to the vast island of Solstheim.Traverse the ash wastes and glacial valleys of this new land as you become more powerful with shouts that bend the will of your enemies and even tame dragons. Your fate, and the fate of Solstheim, hangs in the balance as you face off against your deadliest adversary – the first Dragonborn.
Whokeys.com is a reliable and competitive online retail store that provides a wide variety of popular game products on all platforms, all kinds of gift cards and other software products. Purchase our products that we got from formal sources. Furthermore, Whokeys will keep updating our stock with everything you need.
Original Price

EUR 18.59

Discount

-50%

Earn Up to EUR 0.74
Piattaforma

Regione

tag

ACT AVG RPG

Stock

Disponibile per l'ordine

il più venduto! La domanda supera l'offerta! Stiamo ricostituendo il nostro magazzino, invieremo le chiavi alla tua email entro 48 ore dalla tua prenotazione.
Chiuso

Benvenuti a whokeys Accedi.
Indirizzo di email

Password

Codice di verifica:

Dimenticato la password ?
Non ancora registrato?
Sign Up Now
Accedi con un conto terzi:
Open the whokeys APP
Scan The code to login
Chiuso

benvenuti alla registrazione su whokeys
Indirizzo di email *

Please enter a valid Email.

Password*

6 to 16 letters, numbers, and special characters.

Conferma password*

Nome* Cognome*

Codice di verifica:

Iscriviti a whokeys Offerte, Concorsi e Newsletter
Hai già un conto whokeys?
Registrati ora
Accedi con un conto terzi
Chiuso

Dimenticato la password
Inserisci E-mail
Verifica Identità
Resettare la password
Password cambiata
Account:

Un codice di verifica verrà inviato

Codice di verifica::

Nuova password::

Conferma la nuova password::
Chiuso
Prompt T698563:
The programe has been successfully submitted to the system
Chiuso
Prompt T698563:
The programe has been successfully submitted to the system
Chiuso
Prompt T698563:
The programe has been This is a warning ?
Chiuso

Successful Registration

Welcome ! You have successfully signed up to be an whokeys member.
Close

Verifica della sicurezza
A new item has been added to your Shopping Cart.