Warhammer Vermintide 2 Steam CD Key Global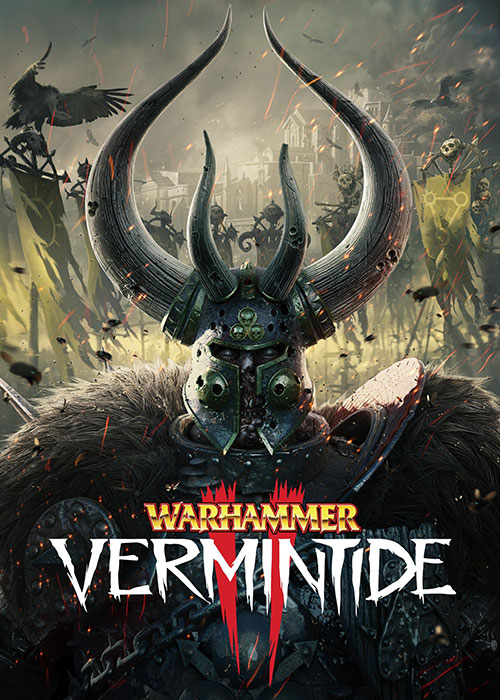 Warhammer Vermintide 2 Steam CD Key Global
Notizia Caldo
Pre-purchase now and get the DLC Death on the Reik and access to the Beta prior to launch
Descrizione del prodotto
Warhammer: Vermintide 2 is the sequel to the critically acclaimed Vermintide. The time has arrived to revisit the fierce first-person co-op slaughter-fest featuring visceral and ground breaking melee action, set in the apocalyptic End Times of the war-ravaged Warhammer Fantasy Battles world.
Features:
5 Heroes with 15 Career Paths - Choose between 15 unique careers, each with different appearances, abilities, talents and weapons.
Relentless 4 Player Cooperative Experience - The combined forces of Chaos and Skaven are savage and merciless, and it will take a coordinated team effort to make it out alive.
Chaos and Skaven Working Together - Prepare to face a threat of unparalleled magnitude as the Chaos and Skaven armies have formed a dark pact to plunge the world into death and decay. Our heroes will face a horde of hostile combatants in a variety of shapes and sizes.
Fight Overwhelming Enemy Hordes - Facing the infinite numbers of the Skaven combined with the brutal strength of the Chaos army, the heroes must stand together and their fight must strike a balance between sound tactics and fury to overcome unimaginable odds.
Whokeys.com is a reliable and competitive online retail store that provides a wide variety of popular game products on all platforms, all kinds of gift cards and other software products. Purchase our products that we got from formal sources. Furthermore, Whokeys will keep updating our stock with everything you need.
Original Price

EUR 29.99

Discount

-44%

Earn Up to EUR 1.34
Piattaforma

Regione

Stock

Disponibile per l'ordine

il più venduto! La domanda supera l'offerta! Stiamo ricostituendo il nostro magazzino, invieremo le chiavi alla tua email entro 48 ore dalla tua prenotazione.
Chiuso

Benvenuti a whokeys Accedi.
Indirizzo di email

Password

Codice di verifica:

Dimenticato la password ?
Non ancora registrato?
Sign Up Now
Accedi con un conto terzi:
Open the whokeys APP
Scan The code to login
Chiuso

benvenuti alla registrazione su whokeys
Indirizzo di email *

Please enter a valid Email.

Password*

6 to 16 letters, numbers, and special characters.

Conferma password*

Nome* Cognome*

Codice di verifica:

Iscriviti a whokeys Offerte, Concorsi e Newsletter
Hai già un conto whokeys?
Registrati ora
Accedi con un conto terzi
Chiuso

Dimenticato la password
Inserisci E-mail
Verifica Identità
Resettare la password
Password cambiata
Account:

Un codice di verifica verrà inviato

Codice di verifica::

Nuova password::

Conferma la nuova password::
Chiuso
Prompt T698563:
The programe has been successfully submitted to the system
Chiuso
Prompt T698563:
The programe has been successfully submitted to the system
Chiuso
Prompt T698563:
The programe has been This is a warning ?
Chiuso

Successful Registration

Welcome ! You have successfully signed up to be an whokeys member.
Close

Verifica della sicurezza
A new item has been added to your Shopping Cart.